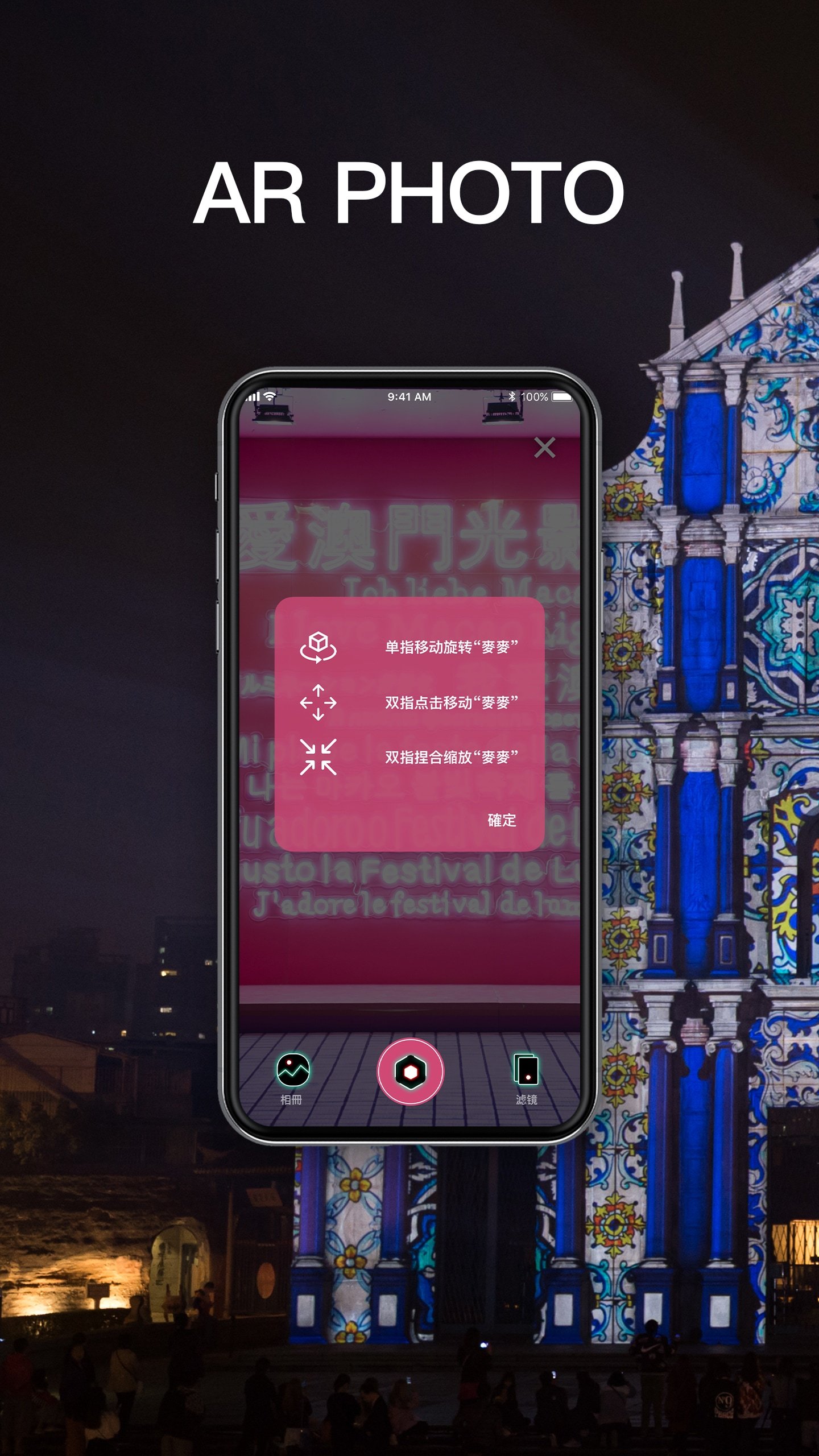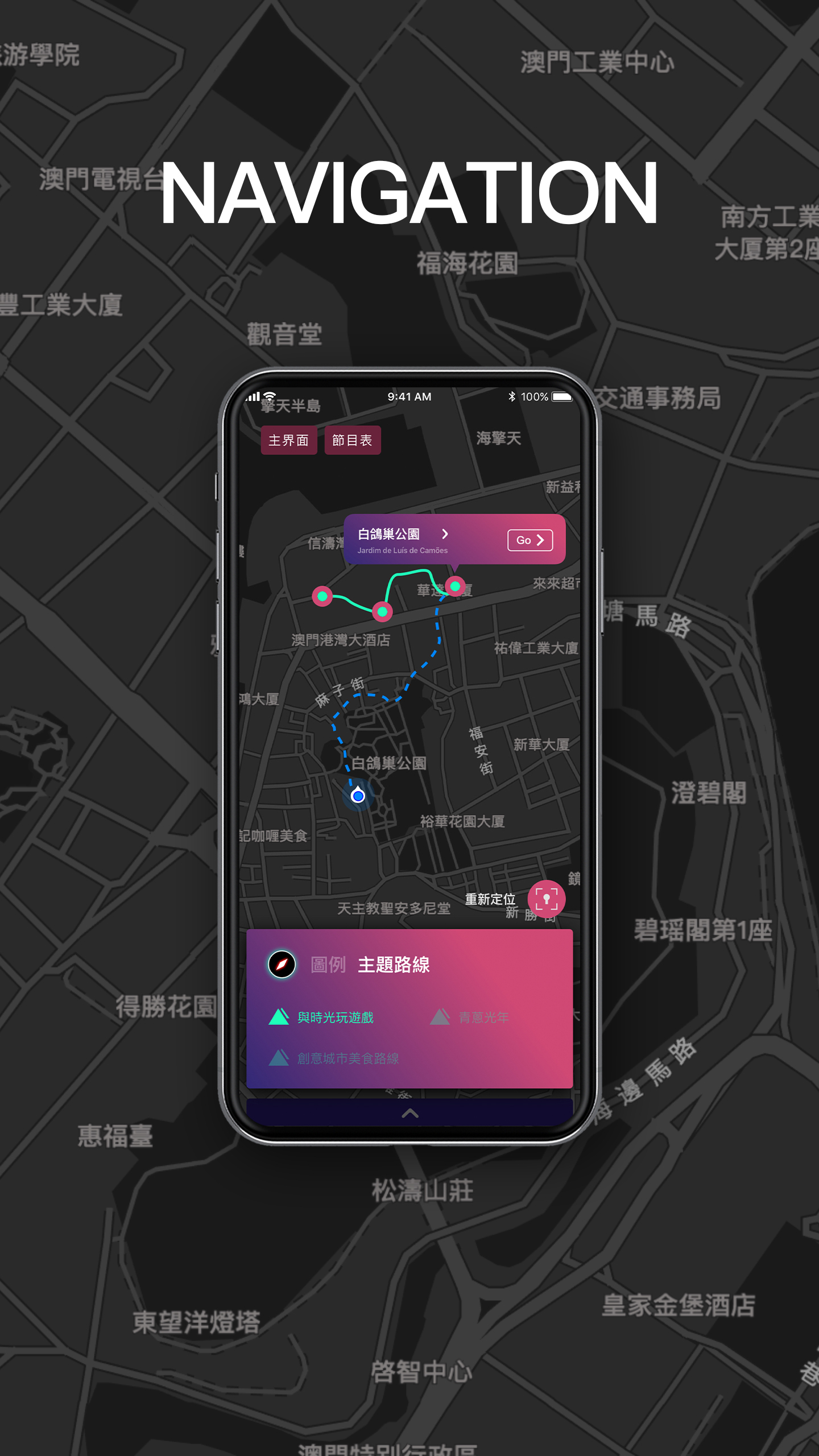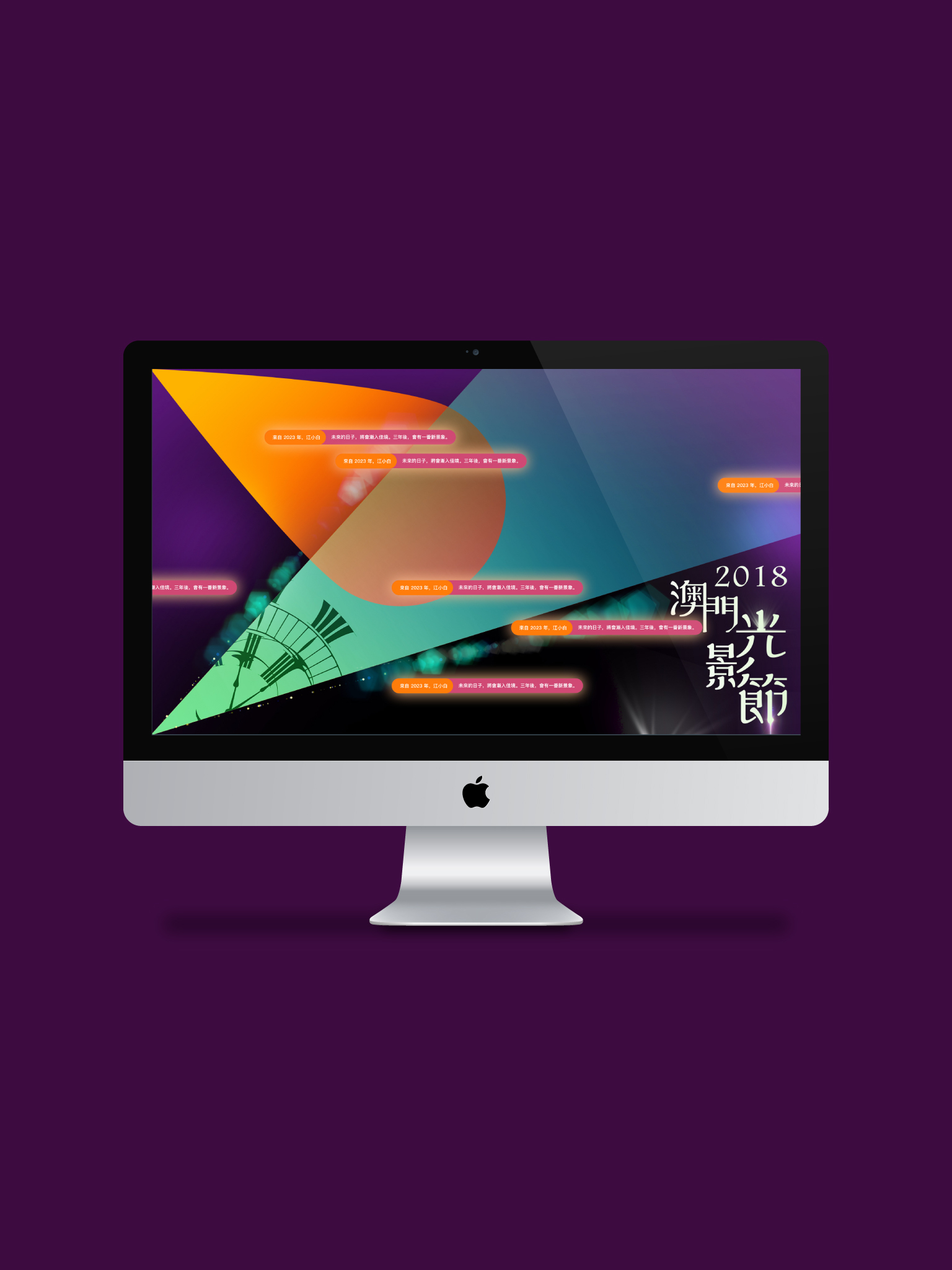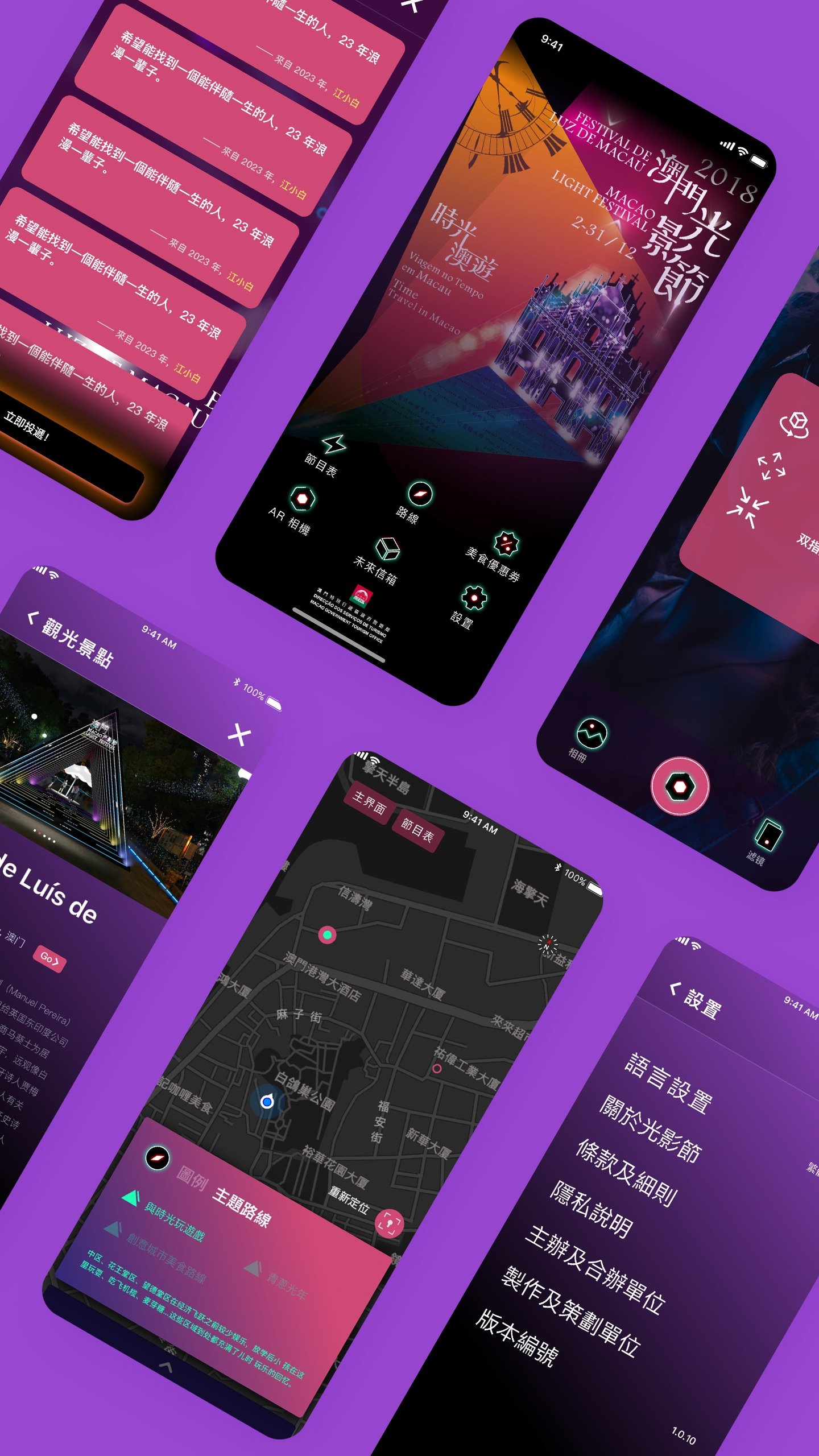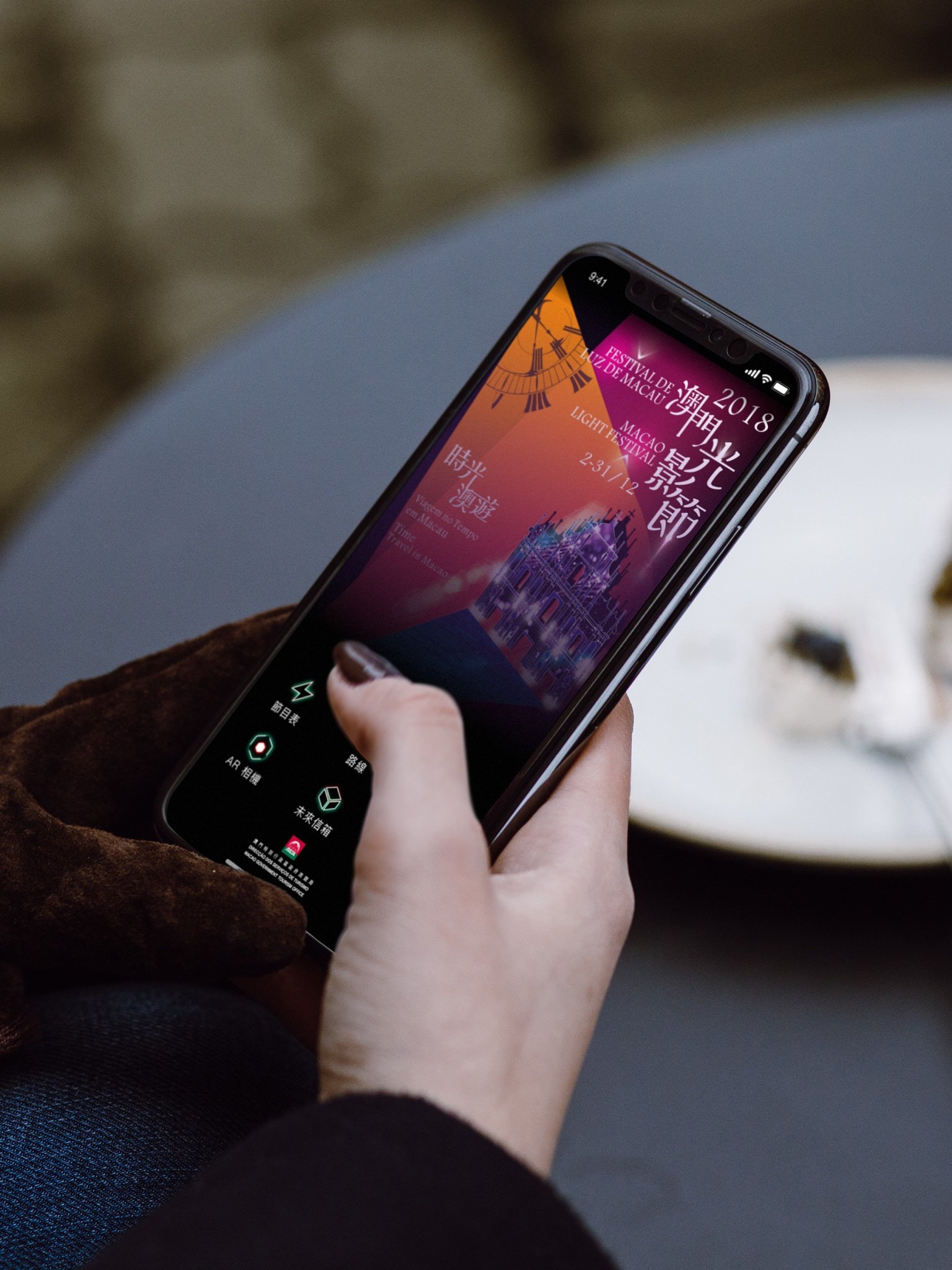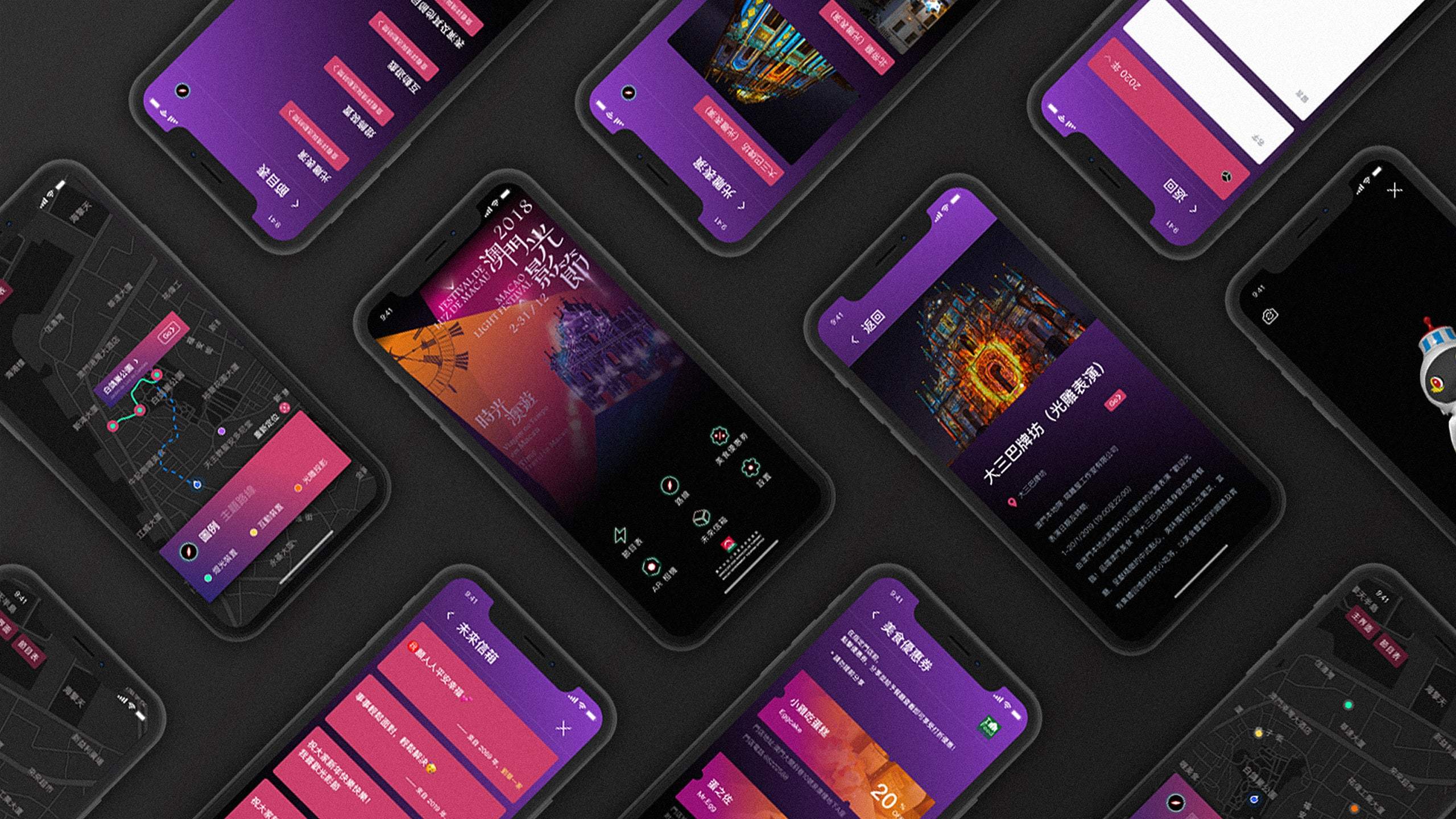 Info
澳门光影节  
作为年度举办的澳门全球性活动,本次的光影节针对当前智能移动设备的普及,定制化了一款活动限定App。
在全澳门遍布的各个活动展点可通过App定位当前所在地并实现导航至指定展点,并贴心的推荐了多条规划线路以供用户可便捷游玩所有设施。
迎合本次推出的吉祥物"麥麥",在App中添加AR拍照功能。在特定地点触发与"麥麥"一起互动合照,随机出现不同的互动动作也带来了不同的惊喜。
通过App的中MailBox发信功能,将对自己和光影节想说的话在现场Mailbox互动装置以实时弹幕形式投放到大屏幕上。
项目涵盖:App(iOS、Android、微信小程序)、Web实时弹幕、后台数据库
Macau Light Festival
As an annual global event in Macau, the festival customizes an event limit App for the current popularity of smart mobile devices.
Activity exhibition sites throughout Macau can locate the current location through App and navigate to the designated exhibition sites, and intimately recommend a number of planning routes for users to easily visit all facilities.
To cater the mascot of festival "MAK MAK",  we added AR photo function in App. Triggered in a specific location with "MAK MAK" interactive photo, random interaction of different movements also brought different surprises.
Through App's MailBox messaging function, the words you want to say with light festival will be put on a large screen in the form of real-time bullet curtain in the Mailbox interactive device on the spot.
Project coverage: App (iOS, Android, Wechat applet), Web Real-time Barrage, Background Database