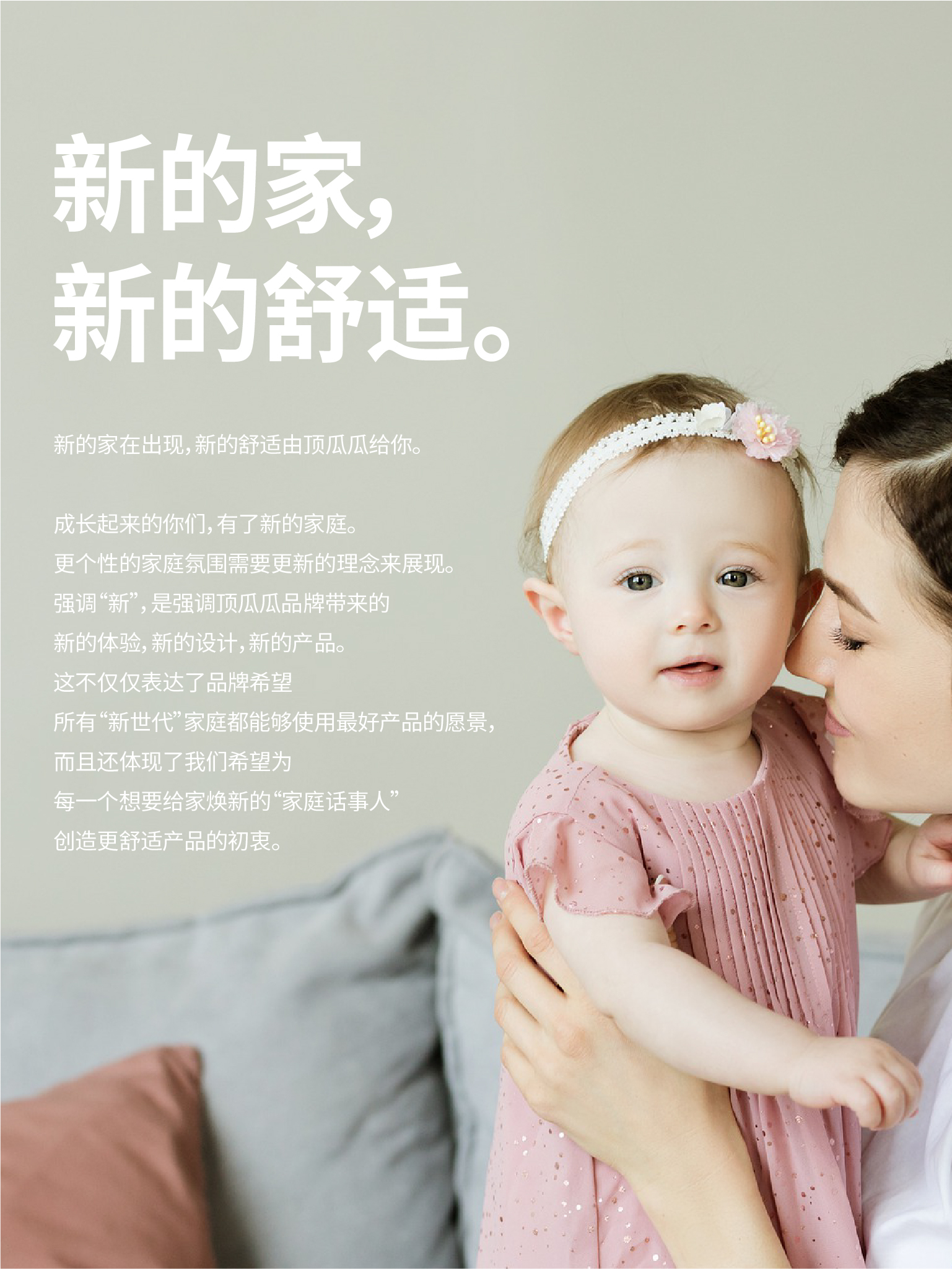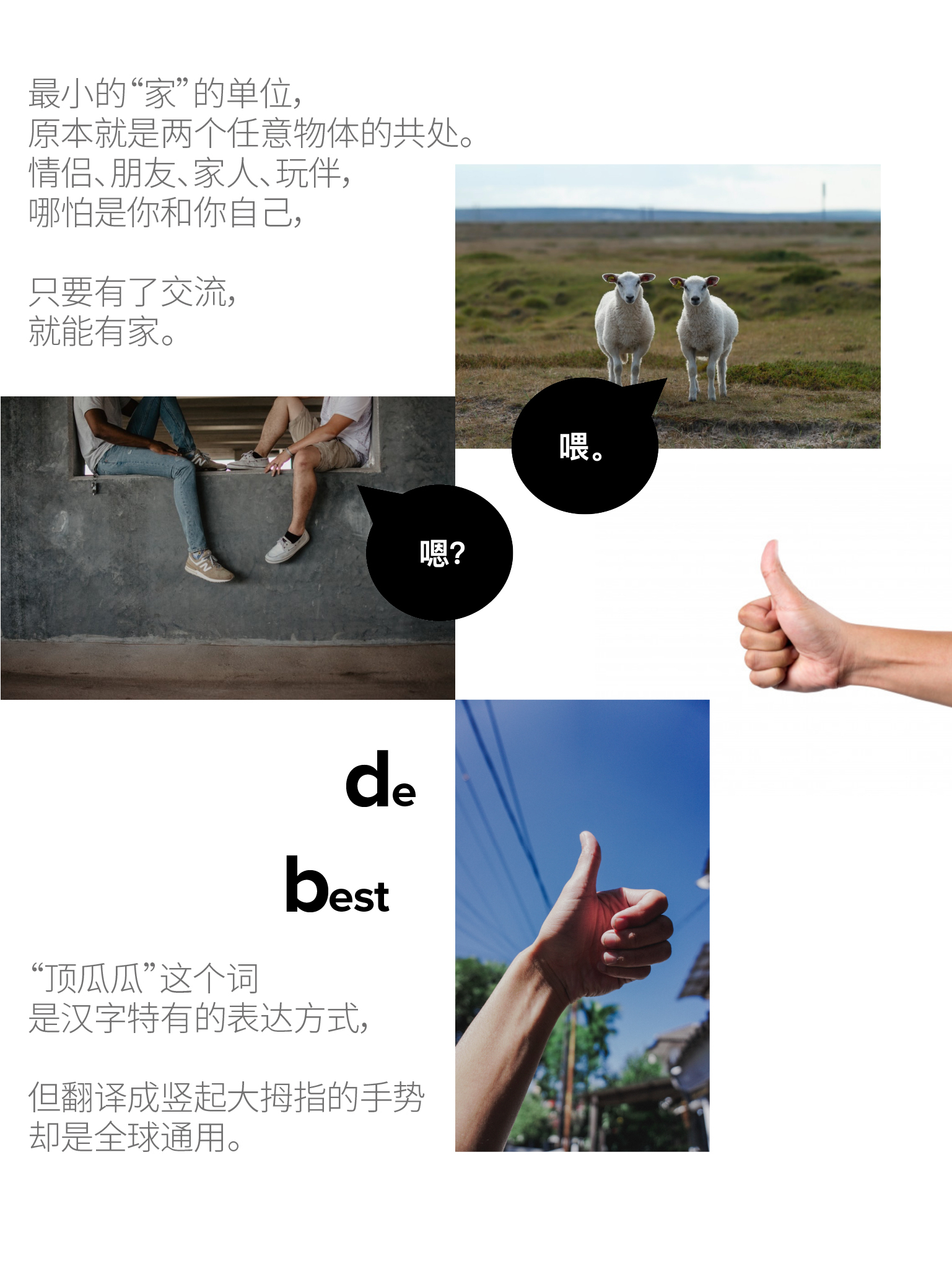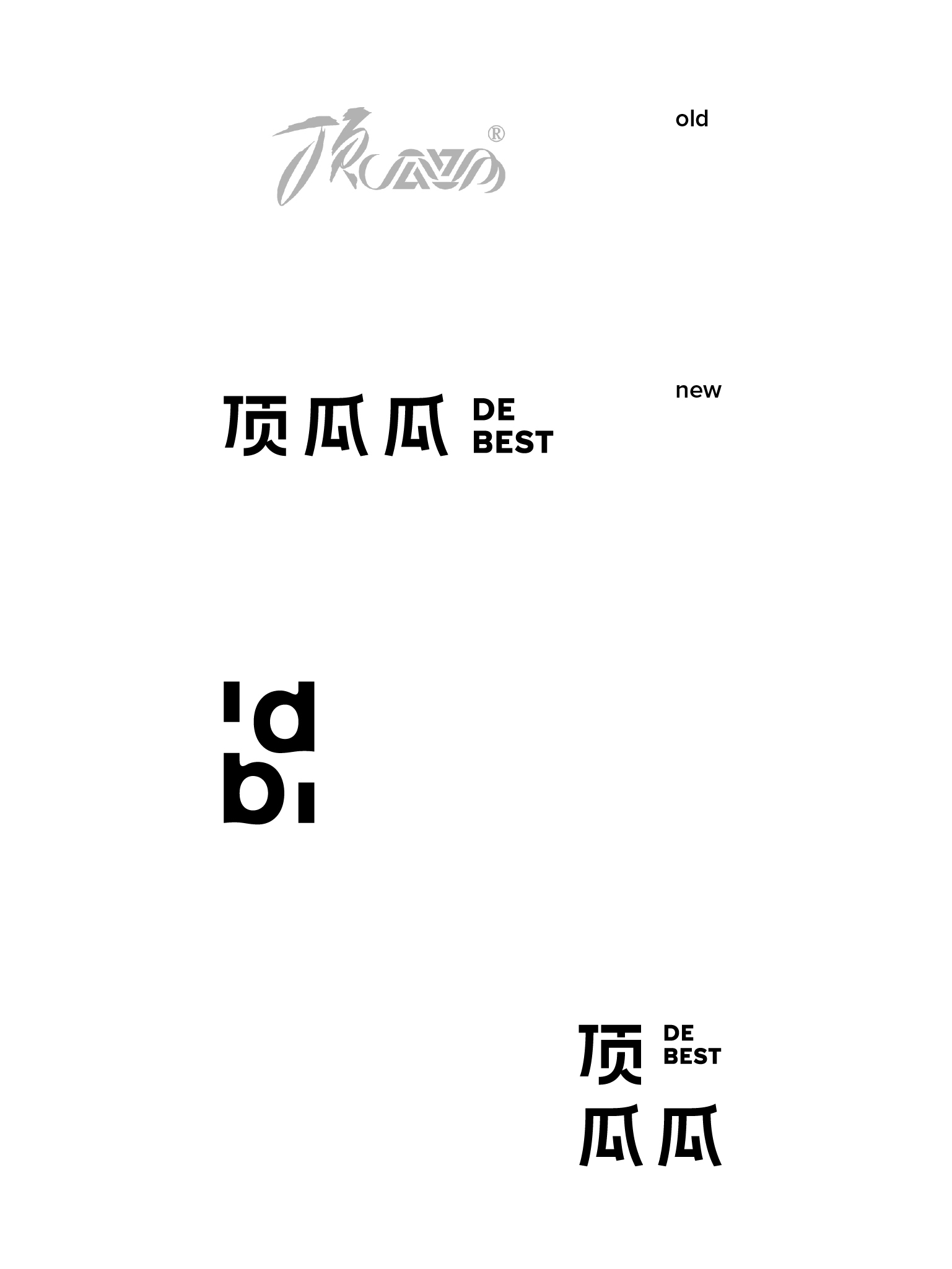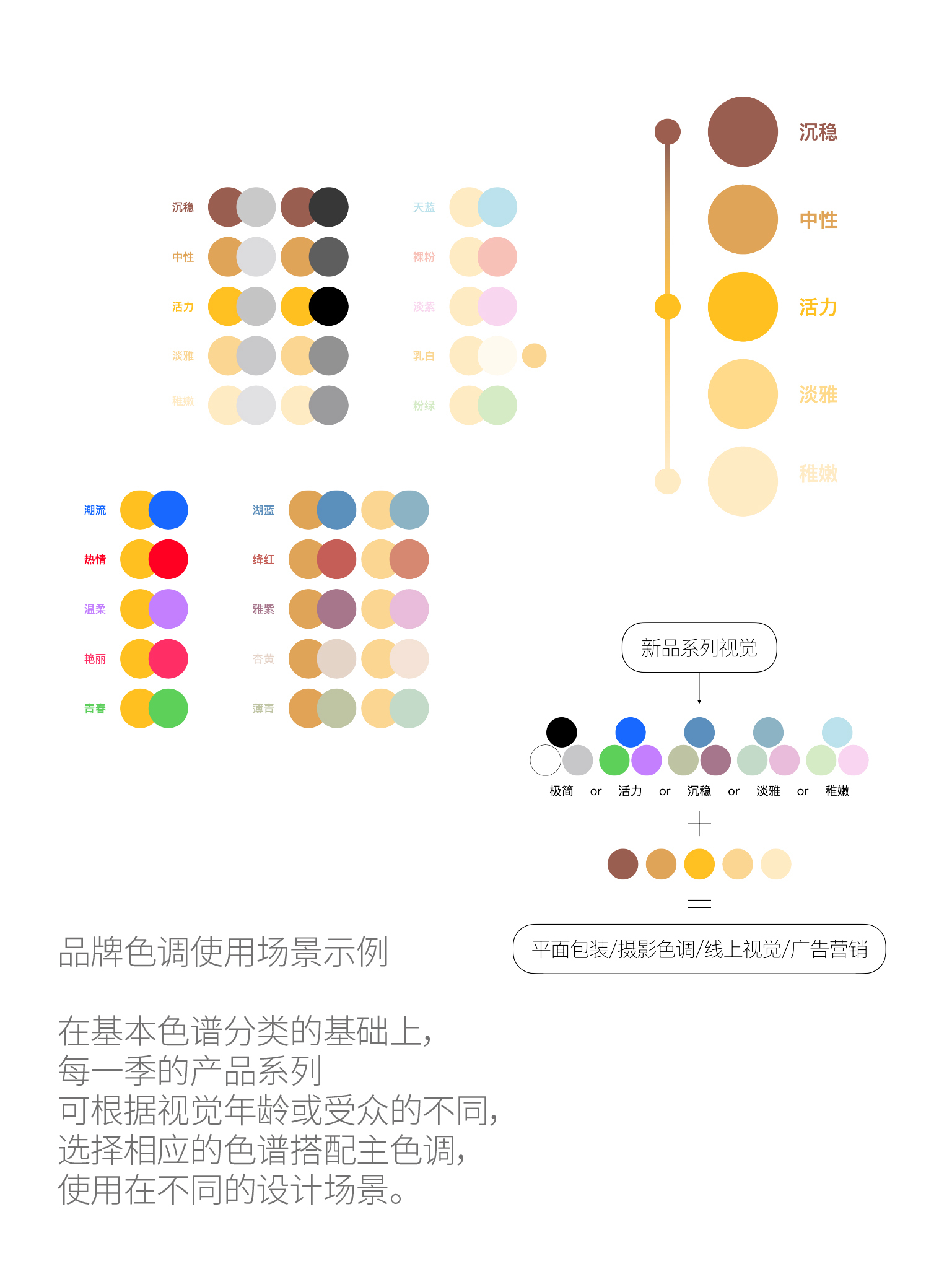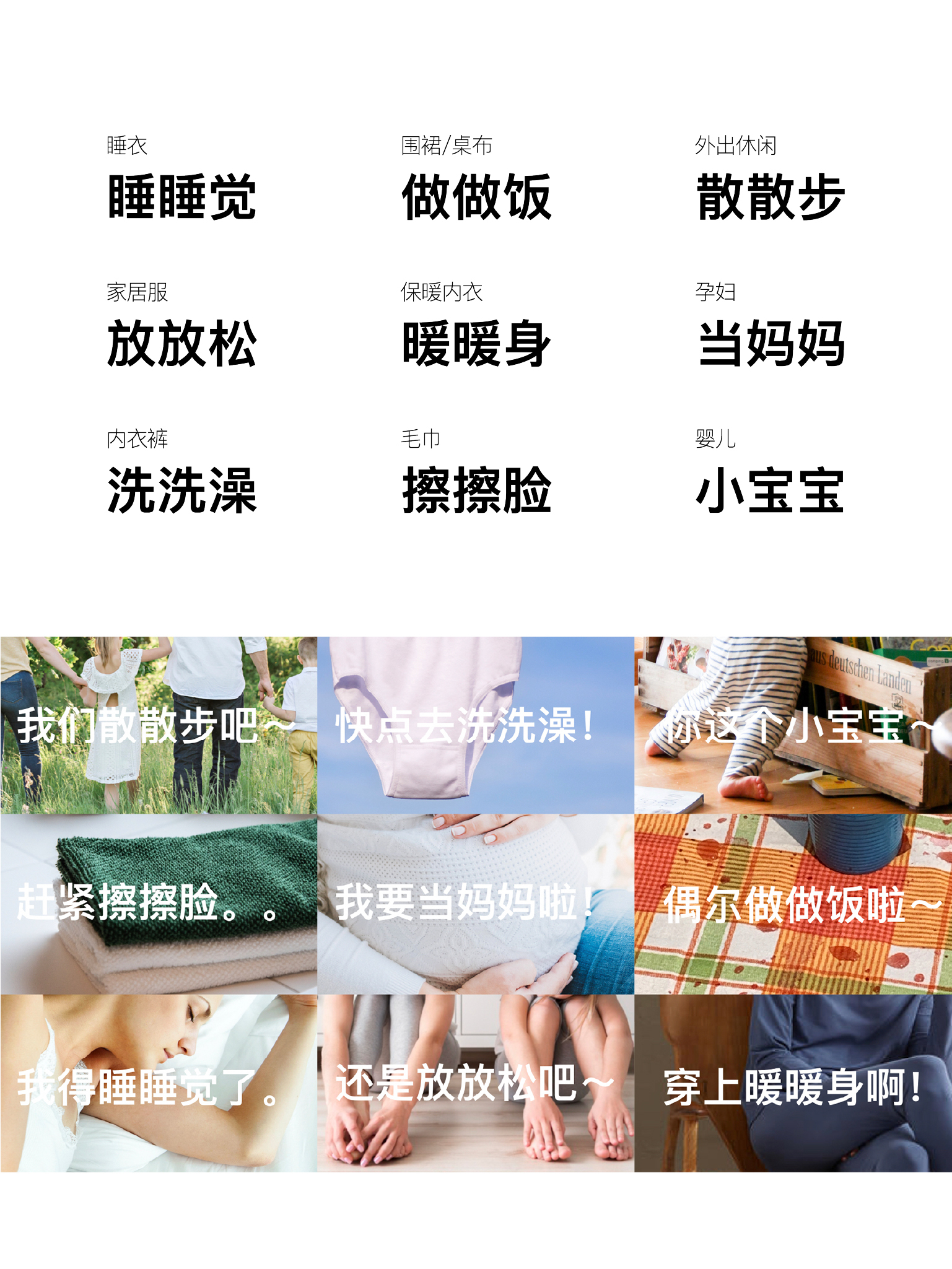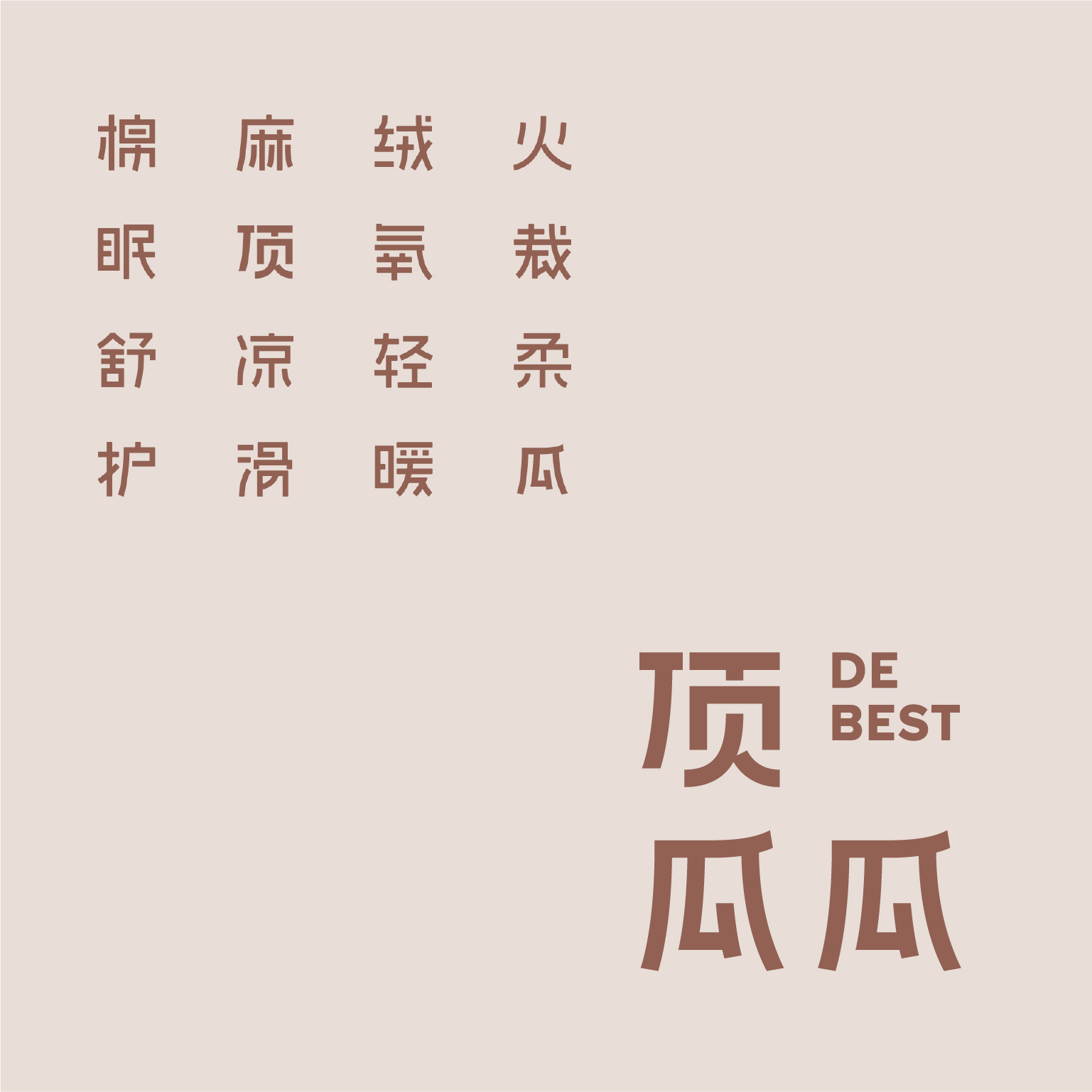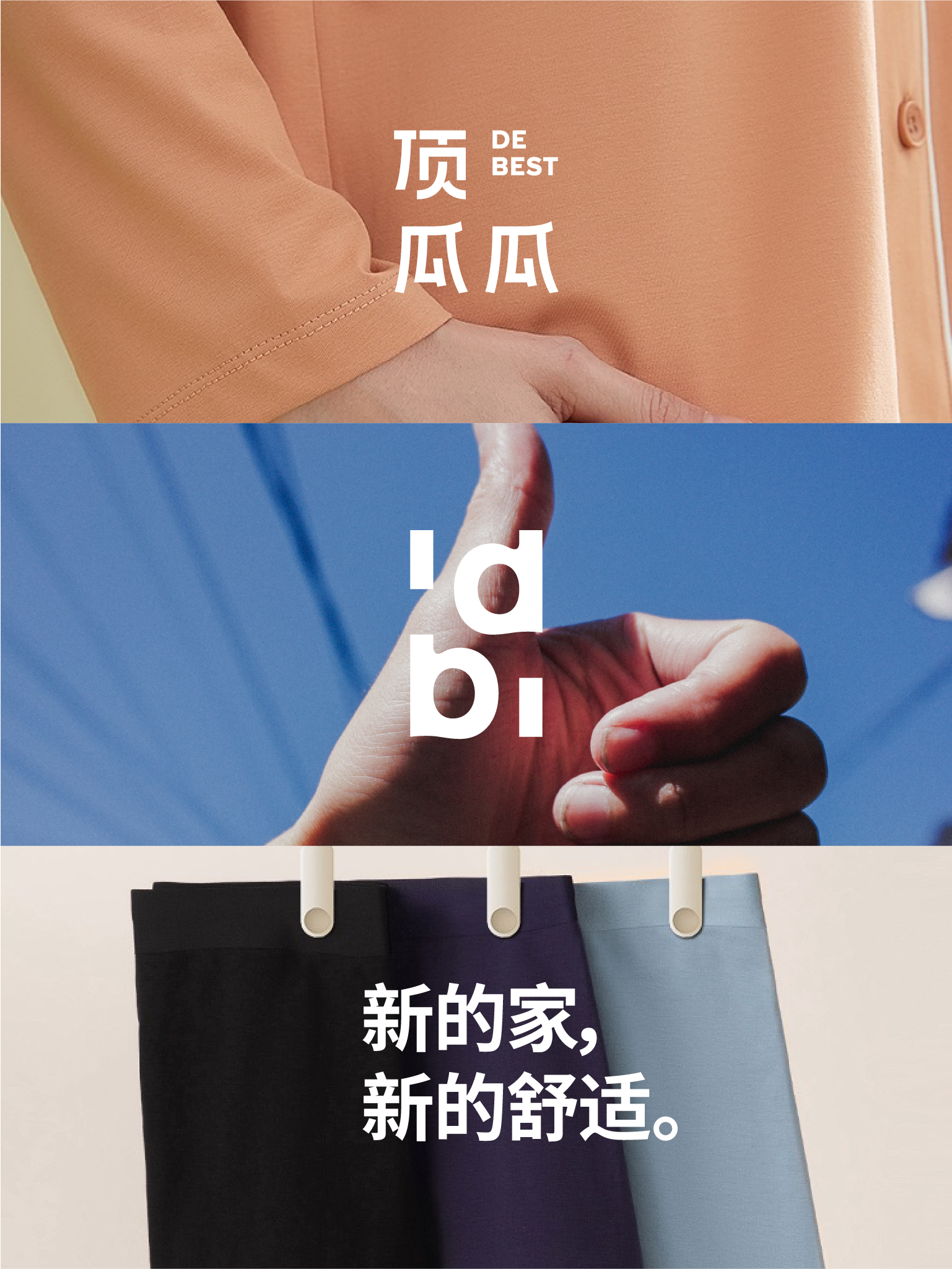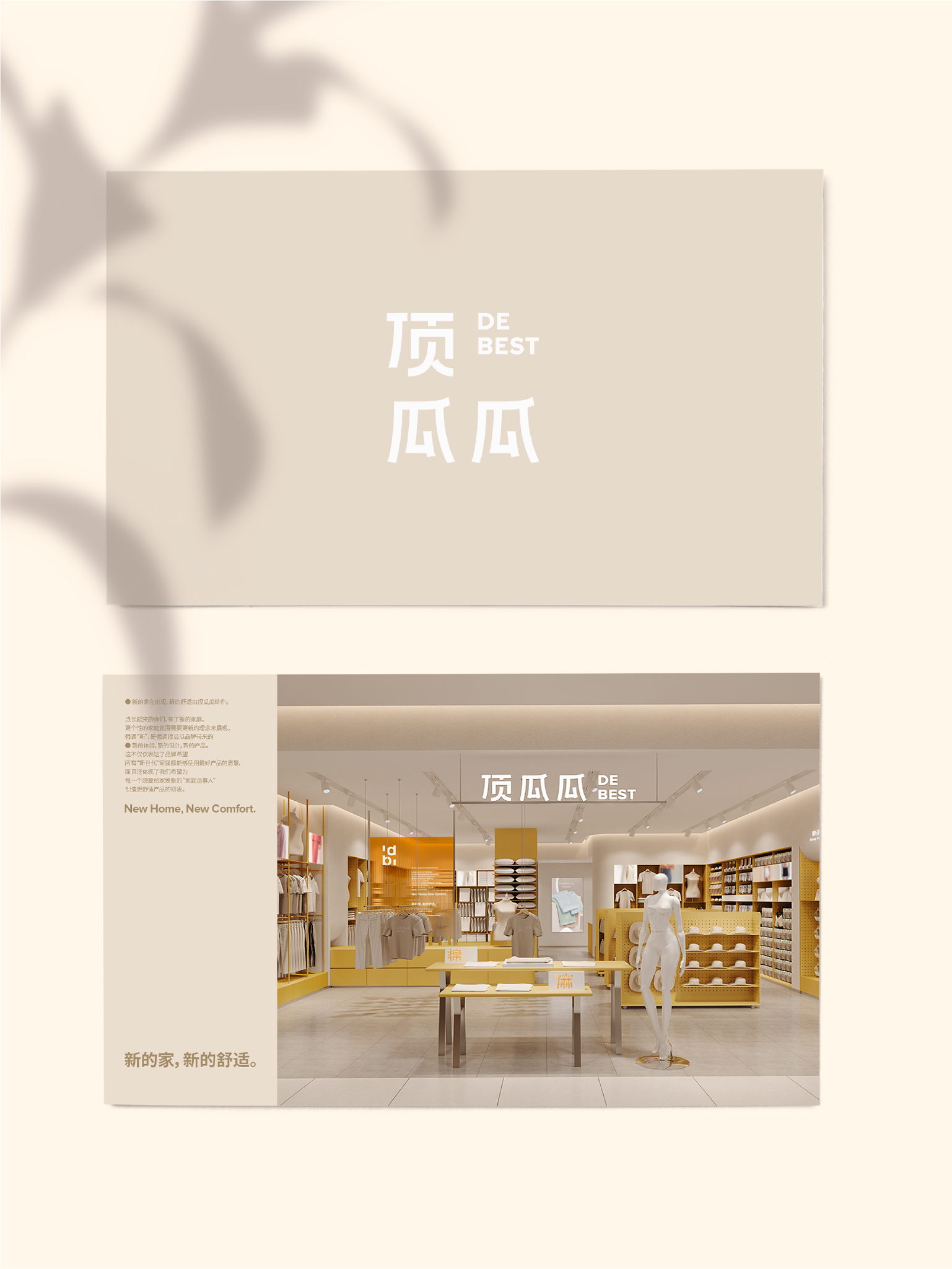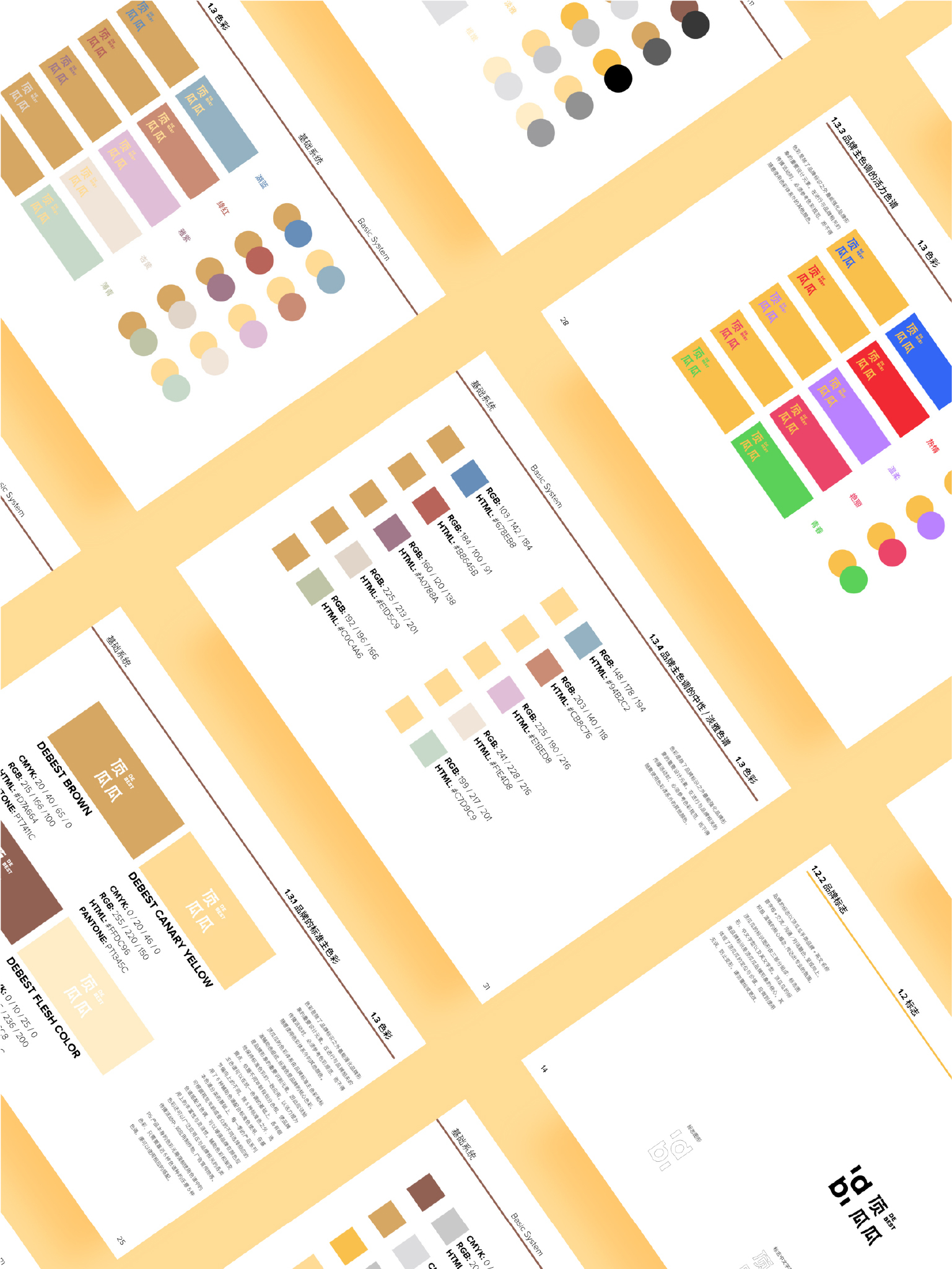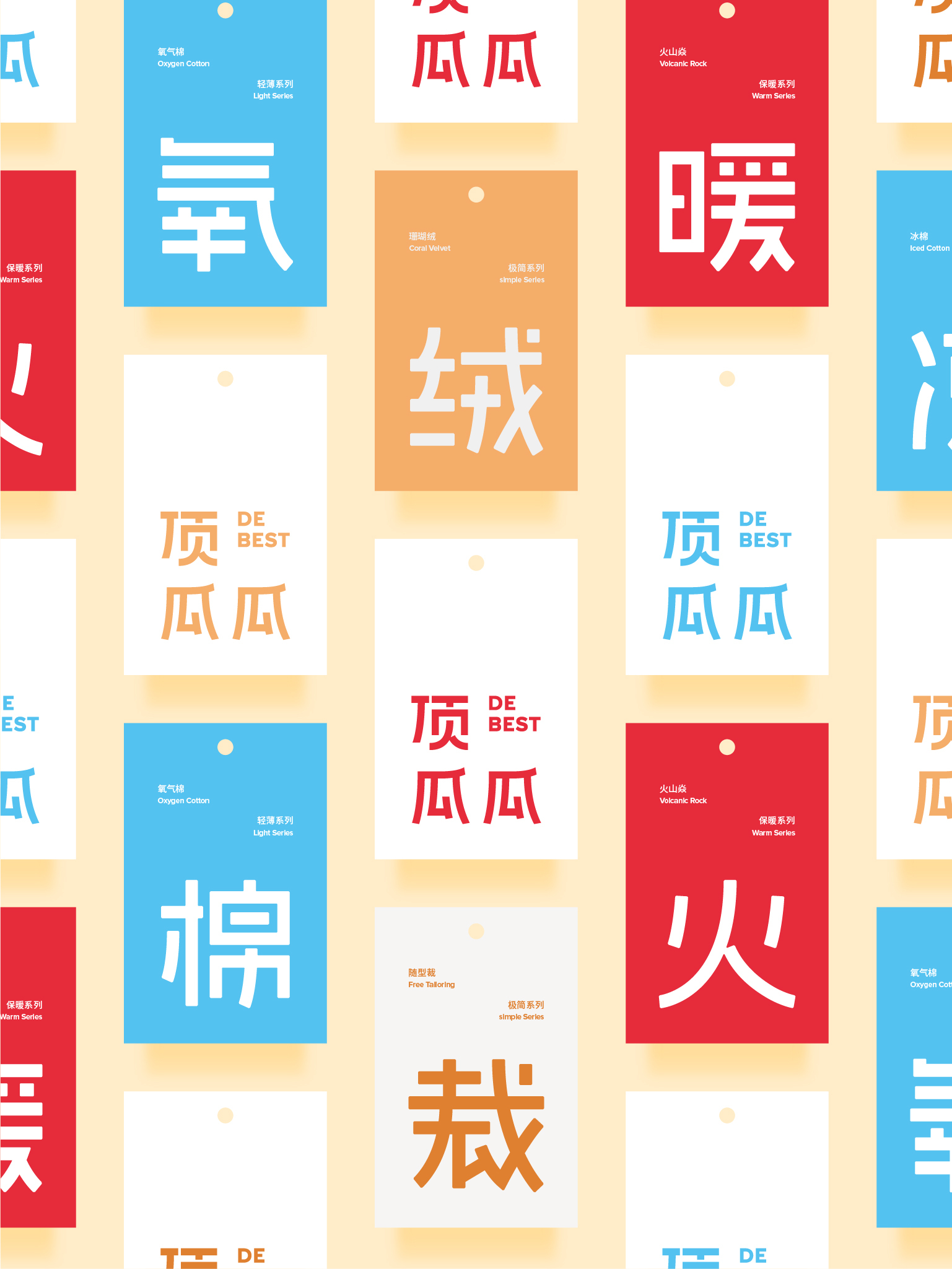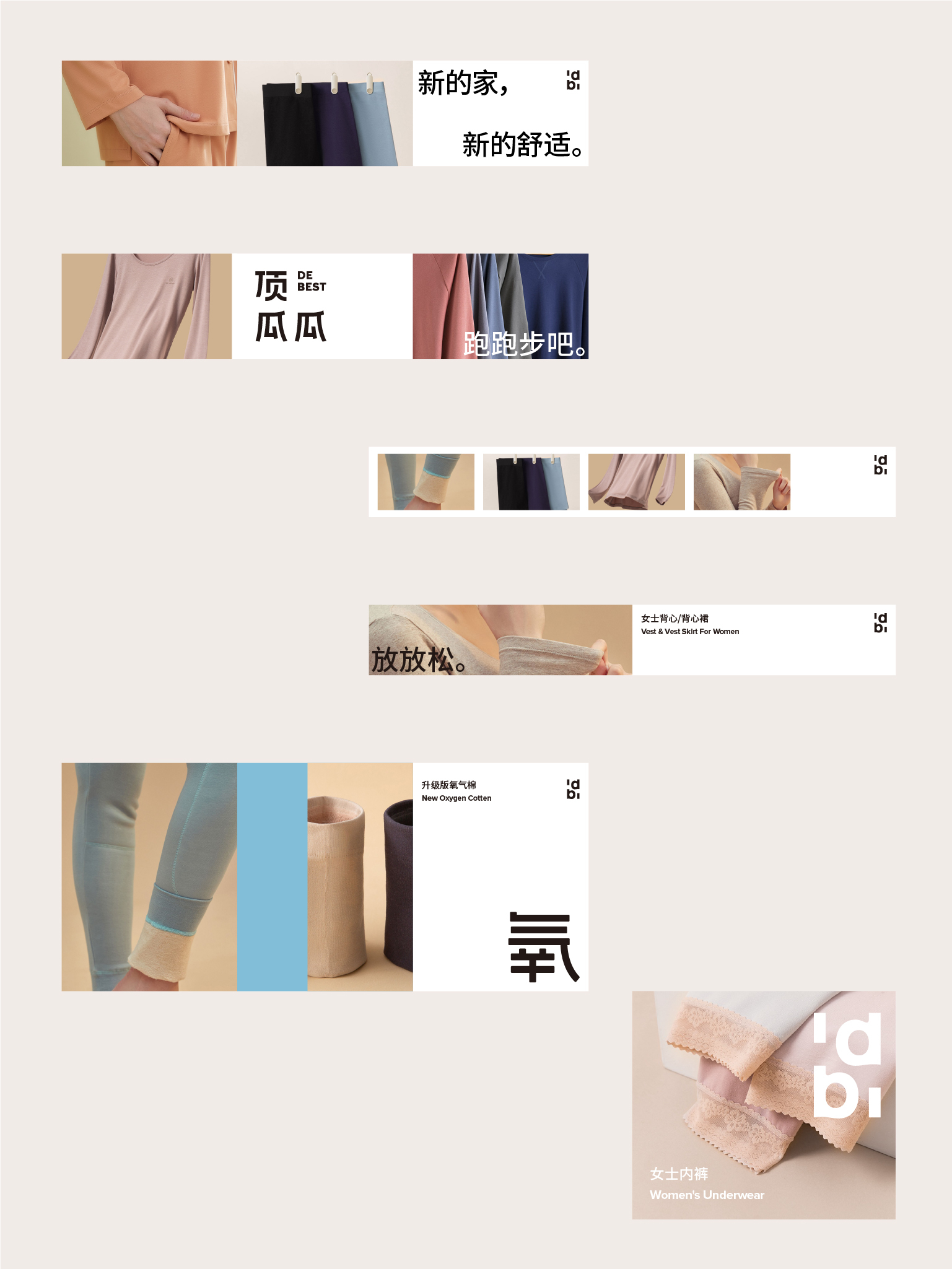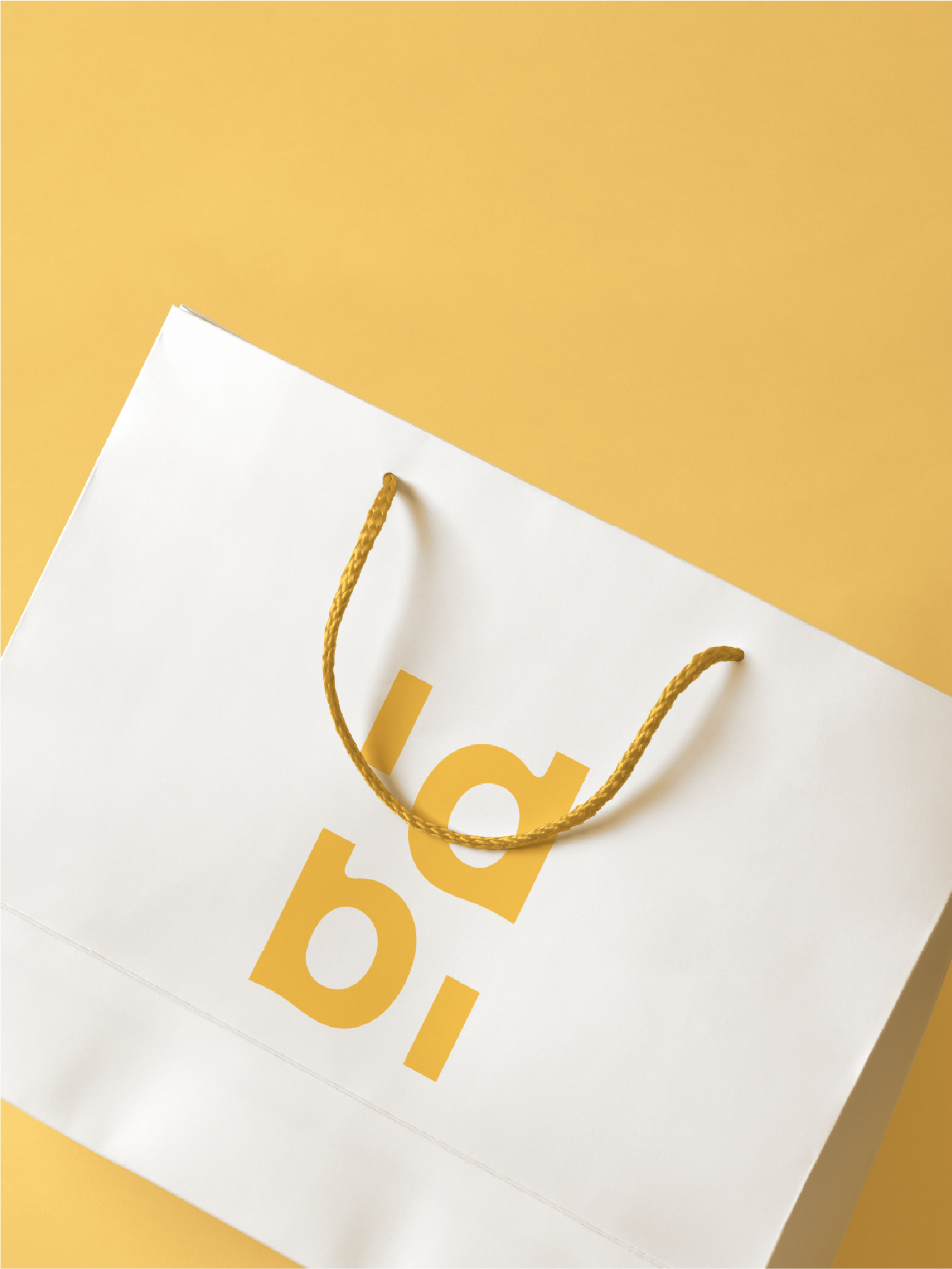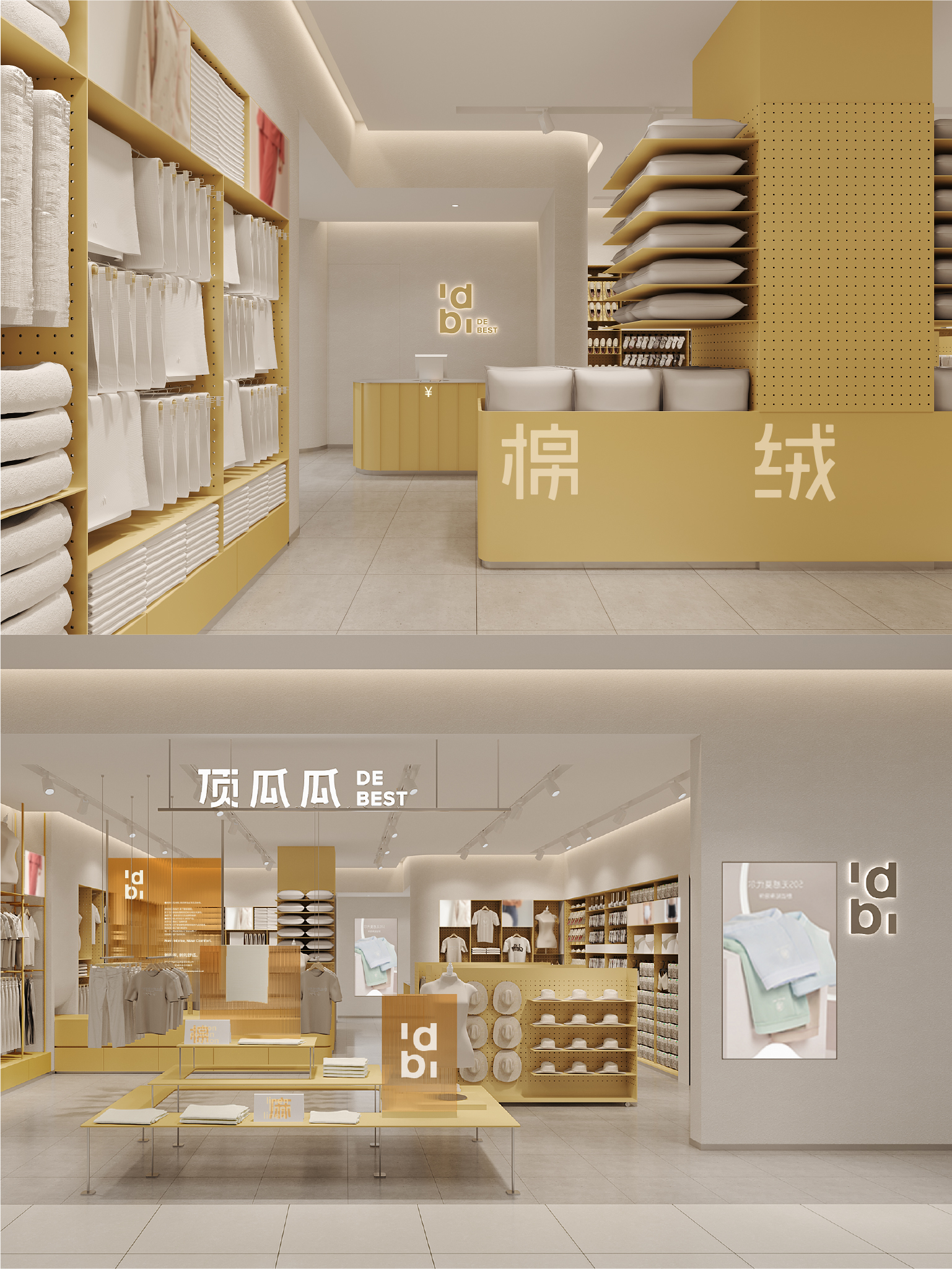 Info
时间在流逝,时代在更替。家还在这里,但是家有了不同的定义。第一批90后已经逐渐奔向三十,无数新的家庭组建了起来,更忙碌、更个性、也更年轻。成长起来的你们,有了新的家庭。更个性的家庭氛围需要更新的理念来展现。强调"新",是强调顶瓜瓜品牌带来的新的体验,新的设计,新的产品。这不仅仅表达了品牌希望所有"新世代"家庭都能够使用最好产品的愿景,而且还体现了我们希望为每一个想要给家焕新的"家庭话事人"创造更舒适产品的初衷。
新的家在出现,新的舒适由顶瓜瓜给你。未止设计基于家居品牌顶瓜瓜的全新理念打造全新的品牌形象。我们通过两个面对面的大拇指,表达交流沟通的概念,同时将品牌名称转换为最通俗易懂的全球通用手势
。再将不同的生活场景用ABB或AAB的格式代入全新的品牌语言,让品牌"说话"的方式更亲切,更自然。
Is there a new definition of family?
Time is passing and times are changing. Home is still here, but home has a different definition. The first group of post-90s have gradually moved to their 30s, countless new families have been formed, which are busier, more personalized and younger. A more personalized family atmosphere needs new ideas to show. Emphasizing "new" is to emphasize the new experience, new design and new products brought by DeBest. This is not only expresses the brand's vision that all "new generation" families can use the best products, but also reflects our original intention of creating more comfortable products for every "family host" who wants to give a new look to their families.
New home is coming, new comfort is given to you by DeBest. withdesign based on the brand new concept of home brand DeBest to create a new brand logo. We use two face-to-face thumbs to express the concept of communication, and transform the brand name into the most accessible global gesture. Then we replaced different life scenes with brand new language in ABB or AAB format to make the way of brand "speaking" more cordial and natural.